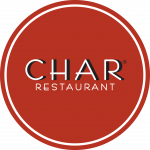 Saturday & Sunday | open – 2 p.m.
A 3% package fee and 15% gratuity will be applied to all to-go orders. Due to the shift in increased takeout orders, this fee helps us recoup some of the costs for packaging and paper goods, which have risen substantially during the pandemic. Additionally, the gratuity provides income for our service team during a time where in-house dining has decreased. We appreciate your patronage and support, and look forward to serving you.
LIBATIONS
$5
Mimosa
Bloody Mary
We proudly serve Greater Omaha meats.
*These items are cooked to order. Consuming raw or uncooked meats, poultry, seafood, shellfish or eggs may increase your risk of foodborne illness.