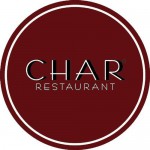 10 half dz | 20 dz
Chili-Fried Oysters
cumin cream sauce | roasted corn relish
3
Butter Tasting
two specialty butters |  artisan bread
5 | 7
Crab, Shrimp, and Andouille Gumbo
8
Pork Rinds
white cheddar gruyère | comeback sauce
9
Fried Green Tomatoes
cornmeal-encrusted | tomato relish | comeback sauce
9
Spinach Crisp
flour tortilla | spinach | bacon | mozzarella | baby greens | tomato-basil relish
add chicken 5 | add shrimp 6 | *add steak 7
15
Crab Claws
fried or sautéed | cocktail sauce (when available)
18
No Filler Crab Cakes
jumbo lump crab | herbs | spices | lemon tarragon butter
add to any salad:
chicken 5 | add shrimp 6 | steak* 7 | salmon 7 | fried oysters 7 | tuna* 9
18
*Tuna Nicoise
baby greens |  ahi tuna |  artichoke hearts |  tomato | egg |  haricot  verts | fried capers | honey white balsamic vinaigrette
8
House Salad
baby greens | cucumber | roasted red pepper | egg | tomato | red onion
8
Caesar
romaine | Parmesan | garlic croutons | house-made Caesar
10
Char Wedge
iceberg | bacon | Maytag bleu cheese dressing | tomato |egg | scallions
16
Ginger-Peanut Chicken
baby greens | fried chicken tenders | roasted peanuts | carrots | cucumber | cilantro | toasted sesame seeds | scallion | ginger-peanut dressing
18
*Steak and Bleu
baby greens | tenderloin (prepared medium rare) | Maytag bleu cheese | roasted pecan | red onion | red bell pepper | garlic crouton | balsamic vinaigrette
10
Spinach
baby spinach | Maytag bleu cheese | sliced strawberries | tart dried cherries | almonds | balsamic vinaigrette
Maytag bleu cheese | ginger peanut | buttermilk ranch | comeback | Caesar | balsamic vinaigrette
8
House-Made Pecan Pie
8
Pecan Butter Crunch
vanilla bean ice cream | cinnamon Granny Smith apple sauce
8
Double-Cut Fudge Brownie
praline pecan ice cream | caramel sauce
8
House-Made Blueberry Bread Pudding
blueberry glaze | whiskey sauce
6
Sweet Magnolia Ice Cream Co. Gelatos & Sorbets
32
Pork Chop
14oz with garlic mashed potato | broccolini | Cognac and green peppercorn cream sauce
32
Grilled Grouper
basil orzo pasta | asparagus | orange pecan butter
30
Scallops
roasted red bell pepper risotto | asparagus | thyme roasted grapes | caramelized leek creme
21
Shrimp & Grits
Gulf shrimp | Delta Grind cheddar grits | mushroom | spicy creole garlic butter
24
Seafood Carbonara
shrimp | jumbo lump crab | crawfish tails | garlic | bacon | tomato | green peas| parmesan | bucatini | egg
28
*Cornbread Dusted Redfish
Delta Grind cheddar grits | spinach | Abita Amber crab and crawfish pan sauce
30
*Tuna
brown butter | chèvre gnocchi | pesto | Brussels sprout, apple, radish &  pancetta slaw
26
*Pan-Seared Atlantic Salmon
roasted zucchini & squash | broccolini | sun-dried tomato caper vinaigrette
28
*Maple Leaf Farm Duck Breast
chipotle mashed sweet potato | broccolini | blueberry demi glacé
26
Ashley Farms Range Chicken
garlic mashed potatoes | essence-spiced haricot verts with pecans | mushroom pan jus
We proudly serve Evans Beef.
All steaks served with loaded smashed potatoes.
51
*Char Filet
12oz with maitre d' butter and sautéed mushrooms
38
Veal Chop
12oz with balsamic glaze and rosemary demi glace
38
*Filet
8 oz with maître d' butter
54
*Original Cowboy Prime Ribeye
20 oz bone-in chili-rubbed with maître d' butter
36
*Ribeye
16 oz with maître d' butter
49
*Prime New York Strip
16 oz with maître d' butter
4
Jumbo Lump Crab Meat
$8 each
garlic mashed potatoes | creamed spinach gratin | au-gratin potato | red wine mushrooms | caramelized onion mac and cheese | chipotle sweet potato mash | Southwestern-style creamed corn | house-cut truffled pomme frites | bacon-braised brussels sprouts
*These items are cooked to order. Consuming raw or uncooked meats, poultry, seafood, shellfish or eggs may increase your risk of foodborne illness.