Whether you're planning a business meeting or a cocktail reception, Char is your home for private dining events. We offer two private dining rooms with customized menu options, audio visual equipment and free wireless internet. Our professional staff will work with you from start to finish to create an unforgettable event for your guests.
The smaller of our two rooms, the Woodland Room, accommodates up to 16 guests; the larger room, the Bluff Room, accommodates up to 48 seated guests. Contact us today to start planning your next event at Char!
Now booking for holiday parties! Book your event for the month of December before October 31st to earn a Char gift card! Events booked during lunch will receive a $50 gift card; events booked during dinner will receive a $100 gift card. Learn more.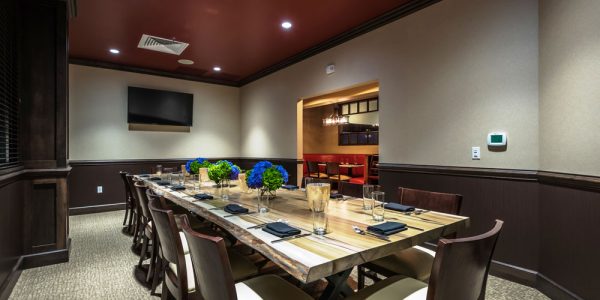 Woodland Room Setup
Accommodates up to 16 guests at one large rectangle table (as pictured).
Food & Beverage Minimums
Lunch : $250
Dinner: $500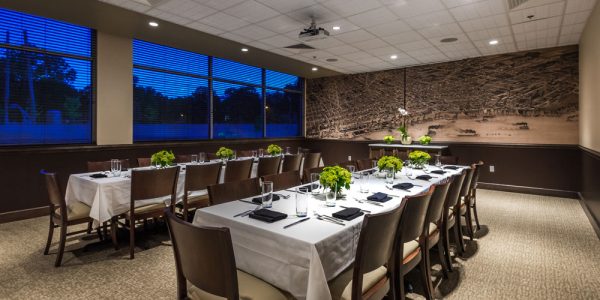 Bluff Room Setup
Accommodates up to 48 guests at your choice of table setup:
Rounds of six | "U" shape | Large rectangle tables
Food & Beverage Minimums
Lunch: $500
Dinner: Sunday – Thursday: $1000; Friday – Saturday: $1500
Click the button below to inquire about your upcoming event. Our Sales Manager will be in touch within one business day.
---
Prices are subject to change.
For more information, call 901-498-9121